google-site-verification: google081ac5ba5dcb64c6.html
BLACK FRIDAY PROMO 10% FOOD DISCOUNT,
Up to $200.* OFF your 2016 or 2017 event
Based on minimum $2K food purchase

Cannot be combined with any other discounts,
promos, one per event,no holidays or holiday weekends,
must book by 12/12/16
Flying Pig Roast ROCKED our barn wedding! Your Glazed bacon "Pig Candy" was a huge hit, we love you guys! Thanks again, Melissa, One Happy Bride!
BOOK NOW & Lock in 2015 PRICES
Save $100.'s on your Pig Roast, Barbecue, or Clambake*

You must Book your Event by December 12, 2016
Plus 5% Deposit Match Promo for 2016 & 2017 Events*
Deposit of $2000. = $2100. Deposit!
Deposit of $1000. = $1050. Deposit!
CALL RIGHT NOW for Date Availability
Please Note: Dates are First Come, First Serve.
Secure & Confirm your reservation with a deposit
DATES GO FAST, Every year w
e have to TURN AWAY events because we are ALREADY BOOKED!
We only use fresh, all natural, pasture raised pigs, true farm to table catering.
A Pig Roast should Start with the Best Pig Available, Shouldn't it?
At Every Pig Roast we cater, we hear the same comments
"This is the best tasting Pig Roast I have ever had! Why is it so good?"
Let us tell you why, Not all Pigs are Created Equal, We want to Educate you a little before we work with you . We are very proud of our pigs & our policies. Where does your pig come from?
Serving only Pasture Raised Pigs since 1988
Do you LIKE Flying Pig Roast? Spread the word!
Thank you to Everyone that took the time to help us reach 600 LIKES on Facebook!

10% DISCOUNT FOR MONDAY -THURSDAY EVENTS*
5% DISCOUNT on FRIDAY & SUNDAY EVENTS*
*Off Food only, Sorry, No Discounts on Holidays, Holiday weekends, day before or day after

ASK ABOUT OUR FREE SHRIMP COCKTAIL PROMO!
Date Reservation Deposits are usually $250.-$500.(We are flexible!)

(we reserve the right to change or withdraw the above offers without notice)
Barbecue, B.B.Q., Barbacue, Barbeque. Bar-B-Cue, BBQ, Bar-B-Q, Barbe a Queue, Barb-a-Q


No matter how you spell it,

Flying Pig Roast is your connection for....

"Competition Grade Pig Roast & Barbecue Catering!"
Syracuse (315) 703-3030
Ithaca (607) 330-1733
Rochester (585) 672-5277
Buffalo (716) 566-6166
Albany (518) 937-9277
1
Free Shrimp? Yes Free Shrimp !!!
We Want You !
Let us know when your upcoming event is and we'll give you some unique & fun ideas for your special day.
Flying Pig Roast.com, Where Hot Pig and Cool Fun come together!


Not near a location? Don't worry we travel all over the north east, just ask!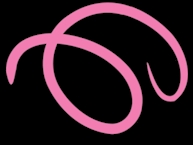 Sunglasses, snout & tail logos are trademarks of Flying Pig Roast

Copyright www.FlyingPigRoast.com, 1988-2017 All Rights Reserved