google-site-verification: google081ac5ba5dcb64c6.html
"NEW YEAR 2018" CATERING PROMO

Book NOW and save up to $1000.00 (10%-15%)*

off of your 2018 event by LOCKING IN 2017 PRICES

or Get FREE LOVE RUBBED SHRIMP COCKTAIL with your

Full Service Pig Roast or Event!


*savings & free shrimp promo depends on event size & services purchased , Call for Details


Cannot be combined with any other discounts,

promos, one discount per event, no holidays or holiday weekends,

You must book by January 31, 2018


DATES GO FAST, Every year we have to TURN AWAY events because we are ALREADY BOOKED!

......."Flying Pig Roast ROCKED our barn wedding! Your Brown Sugar Glazed Peppered Bacon "Pig Candy" was a huge hit, we love you guys!
Thanks again, Melissa, One Happy Bride!"
Flying Pig Roast
We only use fresh, all natural, pasture raised pigs, true farm to table catering.
Click here for a Sample 2017 Wedding Package
A Pig Roast should Start with the Best Pig Available, Shouldn't it?
At Every Pig Roast we cater, we hear the same comments
"This is the best tasting Pig Roast I have ever had! Why is it so good?"
Let us tell you why, Not all Pigs are Created Equal, We want to Educate you a little before we work with you . We are very proud of our pigs & our policies. Where does your pig come from?
Serving only Pasture Raised Pigs since 1988
Do you LIKE Flying Pig Roast? Spread the word!
Thank you to Everyone that took the time to help us reach 800 LIKES on Facebook!

10% DISCOUNT FOR MONDAY -THURSDAY EVENTS*
5% DISCOUNT on FRIDAY EVENTS*
*Off Food only, Sorry, No Discounts on Holidays, Holiday weekends, day before or day after

ASK ABOUT OUR FREE SHRIMP COCKTAIL PROMO!
Date Reservation Deposits are usually $500. (We are flexible!)

(we reserve the right to change or withdraw the above offers without notice)
Barbecue, B.B.Q., Barbacue, Barbeque. Bar-B-Cue, BBQ, Bar-B-Q, Barbe a Queue, Barb-a-Q


No matter how you spell it,

Flying Pig Roast is your connection for....

"Competition Grade Pig Roast & Barbecue Catering!"
Syracuse (315) 703-3030
Ithaca (607) 330-1733
Rochester (585) 672-5277
Buffalo (716) 566-6166
Albany (518) 937-9277
1
Free Shrimp? Yes, Free Shrimp! ! !
We Want You !
Let us know when your upcoming event is and we'll give you some unique & fun ideas for your special day.
Flying Pig Roast.com, Where Hot Pig and Cool Fun come together!









Flying Pig Roast offers competition quality Barbecue with Entertaining service. So get ready for some Hot Pig & Cool Fun!
Hope to see you soon!

Food Discounts & Special Offers

10% Off Monday - Thursday
Except Holidays & Restricted dates

Summer Saturdays Book Fast


5% Discount for AAA or AARP

5% Discount Fridays
Except Holiday Wknds & Restricted Dates

Kids 5 & under FREE, 6-12 1/2 price
Discounts & Promotions cannot be combined and are subject to change without notice
Reserve your Event date with a small deposit. Prime dates go Fast!
Call us Now to check date availability 315-703-3030










Online contact and registration forms from
Wufoo
.
Please let us know what you think of this site and our Events.
We're always looking for ways to improve our services
Flying Pig Roast can help you with any and all of your catering needs!
Five Cities to Serve you better.....
Syracuse, Binghamton, Utica & Oswego (315) 703-3030

Ithaca & the Finger Lakes (607) 330-1733

Rochester (585) 672-5277

Buffalo (716) 566-6166

Albany (518) 937-9277
Not near a location? Don't worry we travel all over the north east, just ask!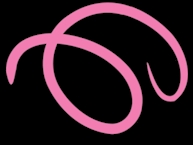 Sunglasses, Snout & Tail logos are trademarks of Flying Pig Roast

Copyright www.FlyingPigRoast.com, 1988-2018 All Rights Reserved
Here is a partial list of some of the counties, cities, towns & villages that we cater Pig Roasts Pigroast in: 13088 13089 13090 LIVERPOOL ONONDAGA NY SYRACUSE 13208 13204 13212 1320913211 13203 13220 13219 13201 13221 13225 13250 13251 13252 13261 13202 13217 13218 13206 13244 13041 CLAY 13164 WARNERS 13031 CAMILLUS13235 13214 13215 SYRACUSE 13210 13207 13224 13205 13039 CICERO 13057 EAST SYRACUSE BALDWINSVILLE 13027 13029 BREWERTON13116 MINOA13112 MEMPHIS 13132 PENNELLVILLE OSWEGO NY 13120 NEDROW 13108 MARCELLUS13066 FAYETTEVILLE13060 ELBRIDGE 13078 JAMESVILLE13137 PLAINVILLE13082 KIRKVILLE 13135 PHOENIX OSWEGO NY 13080 JORDAN 13030 BRIDGEPORT 13044 CONSTANTIA 13153 SKANEATELES FALLS 13036 CENTRAL SQUARE 13119 MOTTVILLE 13084 LA FAYETTE 13167 WEST MONROE 13104 MANLIUS 13110 MARIETTA 13103 MALLORY 13152 SKANEATELES 13138 POMPEY 13076 HASTINGS 13037 MADISON NY CHITTENANGO 13113 MERIDIAN CAYUGA NY 13166 WEEDSPORT 13069 FULTON OSWEGO 13028 BERNHARDS BAY 13033 CATO 13042 CLEVELAND 13063 FABIUS 13020 APULIA STATION 13159 TULLY 13051 DELPHI FALLS 13131 PARISH 13022 13024 AUBURN 13032 CANASTOTA MADISON NY 13074 HANNIBAL 13035 CAZENOVIA 13141 PREBLE 13021 AUBURN 13140 PORT BYRON 13043 CLOCKVILLE 13111 MARTVILLE 13123 NORTH BAY ONEIDA NY 13115 MINETTO13162 VERONA BEACH ONEIDA 13107 MAPLE VIEW OSWEGO 13114 MEXICO OSWEGO NY 13157 SYLVAN BEACH ONEIDA NY13163 WAMPSVILLE MADISON NY 13126 OSWEGO OSWEGO NY 13117 MONTEZUMA CAYUGA 13118 MORAVIA CAYUGA 13121 NEW HAVEN 13122 NEW WOODSTOCK MADISON 13077 HOMER CORTLAND NY 13143 RED CREEK WAYNE NY13034 CAYUGA CAYUGA NY 13401 CONNELLSVILLE MC 13054 DURHAMVILLE 13493 WILLIAMSTOWN 13134 PETERBORO 13483 WESTDALE 13146 SAVANNAH WAYNE NY 13158 TRUXTON 13087 LITTLE YORK 13154 SOUTH BUTLER 13093 LYCOMING 13061 ERIEVILLE 13156 STERLING 13147 SCIPIO CENTER 13064 FAIR HAVEN13421 ONEIDA13302 ALTMAR 13308 BLOSSVALE 13316 CAMDEN 13408 MORRISVILLE 13160 UNION SPRING